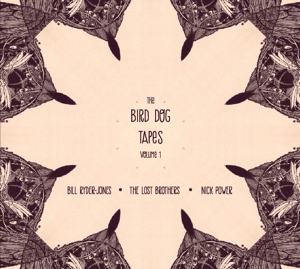 €

12.00 - On Sale
This album is the result of a single day in Liverpool's Parr St. Studios.
The Lost Brothers, Bill Ryder-Jones, Nick Power and Jack Prince found themselves with a day to kill in the studio, so decided to bash out a few tunes for fun.
The song selections include original material, cover versions and covers of each other's songs. It was all recorded completely live and mixed straight to tape, unplanned, unrehearsed and unadorned.
The album is an old photograph, a moment captured in time, and a thing of rare beauty. Enjoy!
Side 1
1. Old Place of Mine
2. Wild Mountain Thyme
3. Time's a Ghost
4. Mr Mudd & Mr. Gold
5. So Long Marianne
Side 2
1. By the Morning I
2. Stone's Throw
3. Sleeping in my Car
4. In Spite of all the Danger
5. Dark End of the Street